Silverfox Drumsticks launched the exclusive series of lessons Libor is producing in March 2012. The Silverfox lessons mainly focus on "Developing Strong Inner clock".
http://silverfoxpercussion.com/woodshed
This additional exercise was taped the same day, but never made it to the actual lesson for Silverfox so here it is for you to enjoy.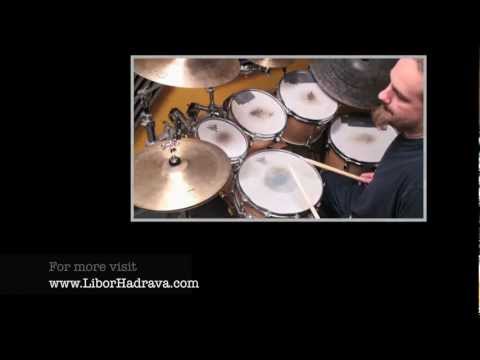 Libor plays "Herta's" as an ostinato on my Snare Drum while reading the first line out of the Silverfox Worksheet ( available also at http://www.liborhadrava.com/teaching/downloads/ ) on his Bass Drum. It takes three 4/4 measures for this "Herta" ostinato to resolve back on one therefore he decided to play the first line four times achieving the same effect.
In the second part Libor plays Herta's on his Bass Drum while reading the first line four times through on his Snare Drum.
Both variations are at 130 bpm
Enjoy !